Application of Ceramic Fiber Insulation Board in Rescue Capsule of Mining Accident
The rescue capsule is a new type mine emergency rescue device, which provides a closed space evacuation site for underground trapped personnel when a mine accident occurs and win valuable time for the rescue. The construction of the rescue capsule is the top priority of the whole mining enterprise.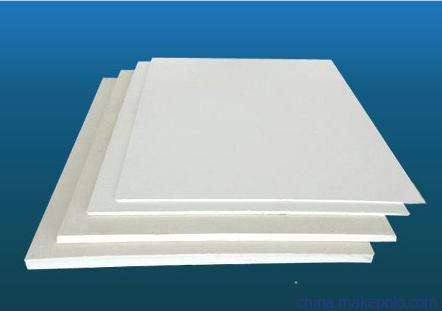 According to the mine accident rescue experience of the international mine rescue team, the catastrophe environment in the coal mine may be in the temperature of 50 degrees Celsius for a long time. Therefore, the temperature protection index of the life-saving cabinets used in China's coal mine should be at least 55 degrees Celsius. When the outside temperature kept at 55 degrees Celsius conditions, the rescue capsule must rely on their own structure and equipment to keep the cabin temperature below 35 degrees Celsius.
What kind of material can be used as the thermal insulation sandwich?
The traditional lightweight thermal insulation material generally refers to the clay light insulation brick, the working temperature of which can meet the high temperature of the fire site, but because of the large relative density, heavy quality and high thermal conductivity, it can not meet the demand of rescue capsule to facilitate and resistant thermal conductivity effectively.
Rock wool
and
glass wool
is better than insulation brick. Compared the insulation brick, rock wool and glass wool have lower thermal conductivity, but because the working temperature can only be limited to 550 degrees Celsius, the high temperature in the disaster site conditions will be a serious contraction, thus damaging the body structure. Rosewool's ceramic fiber refractory board plays a huge role in the application of material in the rescue capsule.
ROSEWOOL ceramic fiber insulation board
is made of ceramic fiber cotton by the process of vacuum forming or dry process refined by dry and machining. It has good specialties of rigid ity flexibility heavy intensity anti-wind erosion, non-expansion, lightweight, and easy to construct. It can be cut and bent optionally. Thus, it is the practical and efficient material of kiln and furnace, pipe and other thermal insulation equipment.
Foil-coated ceramic fiber products can be used in the life-saving cabin site to play a greater fire-resistant insulation role in the rescue capsule.