Pit type carburizing furnace is a new energy-saving cycle operating type heat treatment furnace, mainly for steel parts for gas carburizing, for rods and long shaft parts of the heat treatment. The structure of the pit furnace is: the furnace body is a cylindrical deep well, the workpiece by the special crane vertical into the furnace heating.
Pit-type carburizing furnace carburizing furnace temperature is generally 950-1000 degrees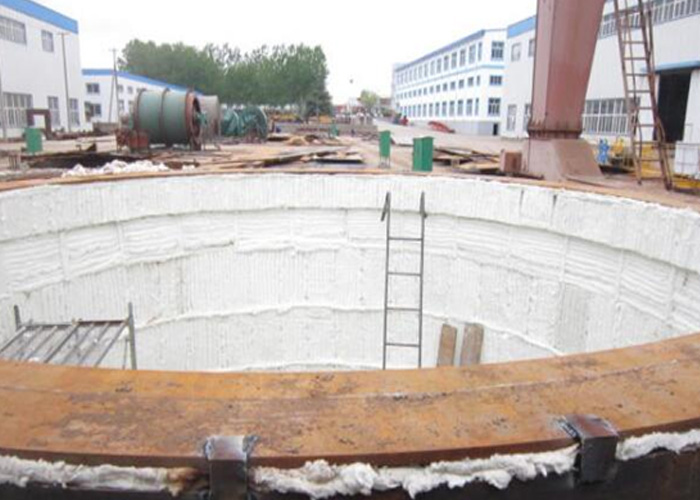 Pit type carburizing furnace insulation structure
Pit type carburizing furnace refractory insulation furnace wall part:
The total insulation thickness of 300mm, from the hot surface to the cold side of the
ceramic fiber folding block
and layer blanket composite lining structure, in which the folding block thickness of 270mm, the material is high purity; backing layer by the two layer thickness of 20mm fiber blanket compressed to 30mm.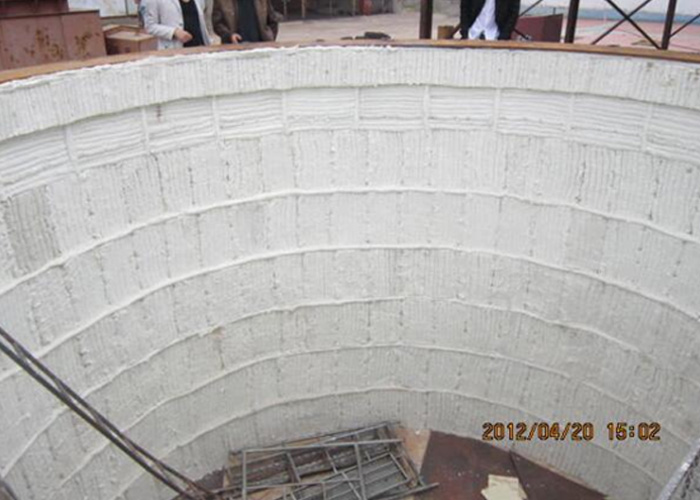 Ceramic fiber folding block combination of fixed structure with the use of human frame and wear, supporting the material of the anchor identified as 1Cr18Ni9Ti.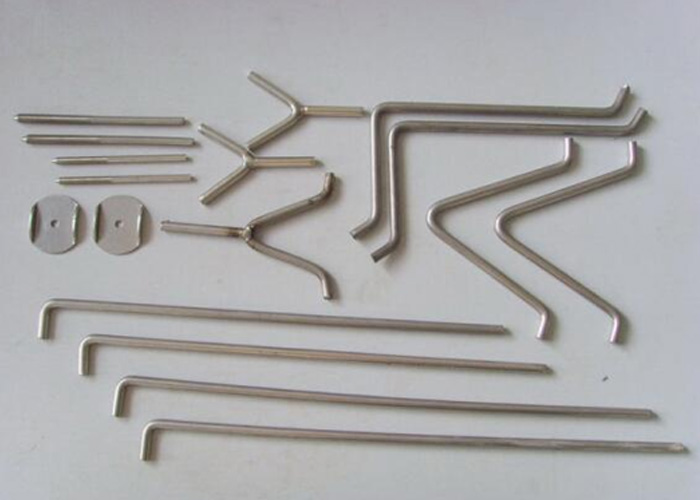 Furnace wall temperature measurement, pressure point, can be lining in the fiber lining, but the detailed design of lining, the fiber template should be anchored to somewhere to avoid the location of the hole.
The bottom of Pit-type carburizing fire-resistant insulation furnace:
use modular and layer carpet lining structure, The total thickness of 250mm, from the hot surface to the cold side of the module (thickness of 200mm), layer shop (thickness of 50mm).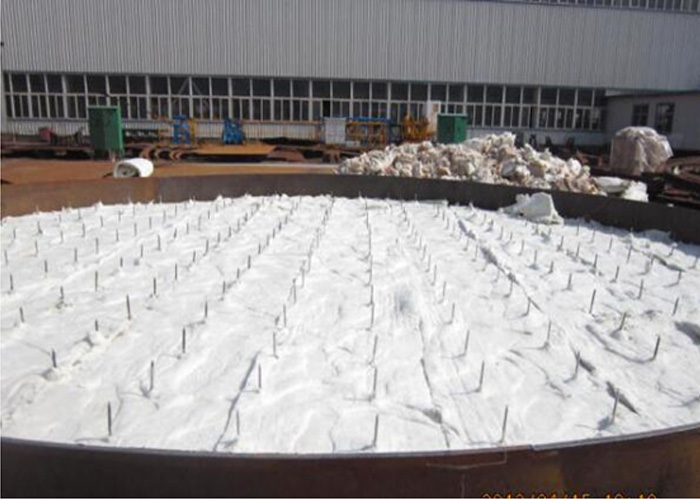 Warm Fire Ceramics Co., Ltd. Tips:
All well carburizing furnace ceramic fiber module is installed, the need to spray high-temperature curing agent on the fiber surface into a hard film protective layer, with wind speed erosion and fuel chemical erosion.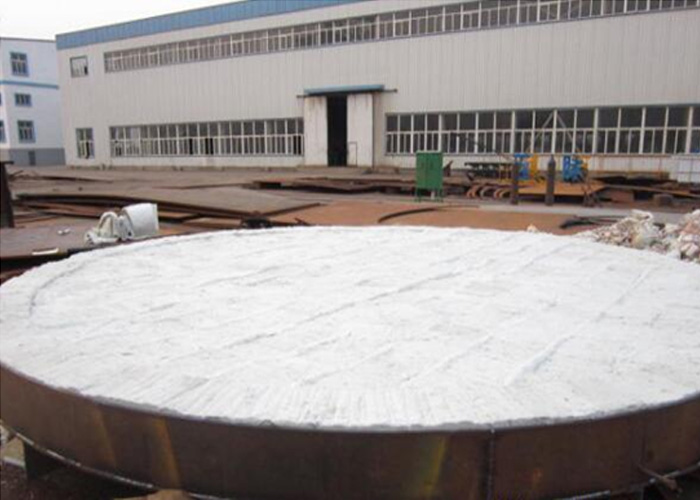 Technical advantages
Queue type plus compensation blanket, anti-through-seam: The arrangement of the fiber modules is in the form of a bicycles, and each of the fiber blocks is compressed with a high-purity fiber blanket to compensate for the possible shrinkage of the non-expanded surface of the fiber and to avoid the presence of through holes in the parquet arrangement, Furnace wall compensation blanket forced into the fiber module, no need to wear nails fixed.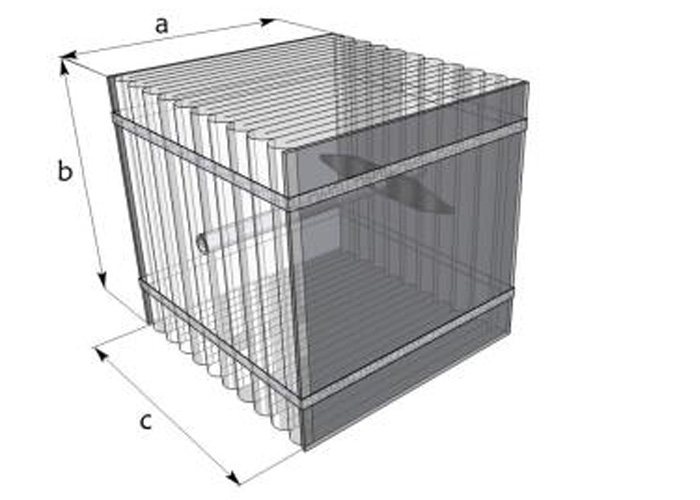 Diamond-shaped fiber module, reducing the thermal bridge:
Module as a new multi-purpose high-temperature insulation, compared with the traditional fiber blanket floor structure, the anchor cold surface fixed, not directly exposed to the work surface, which not only reduces the formation of the thermal bridge, but also reduces the anchor material grade, thereby reducing the cost of the anchor.
Fiber lining, good heat sensitivity, carburizing uniform:
With ultra-lightweight energy-saving lining materials - ceramic fiber, fiber lined with high heat sensitivity can better adapt to the industrial furnace automation control. This makes the carburizing furnace wet evenly, heating up fast, insulated well, the workpiece carburizing speedy, carbon atmosphere evenly, the furnace pressure increaseiy, and there is no leakage, can improve production efficiency and carburizing quality.